Eudora6
Open the Eudora email client.
Click on the "Tools" menu at the top of the screen, and select "Options...".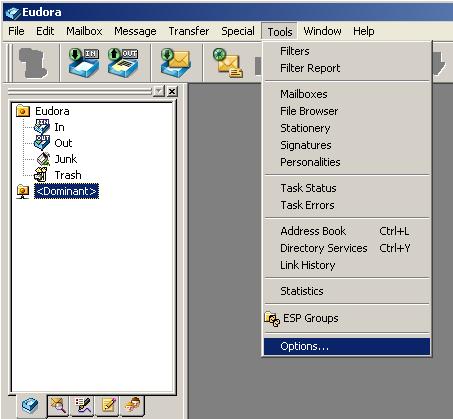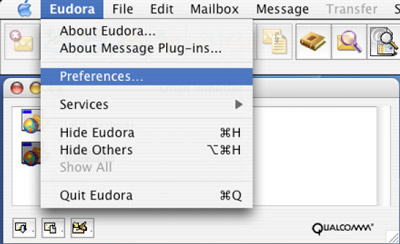 ---


A new screen titled "Options" will open up, on the "Getting Started" ensure the "Allow authentication" option has a check mark.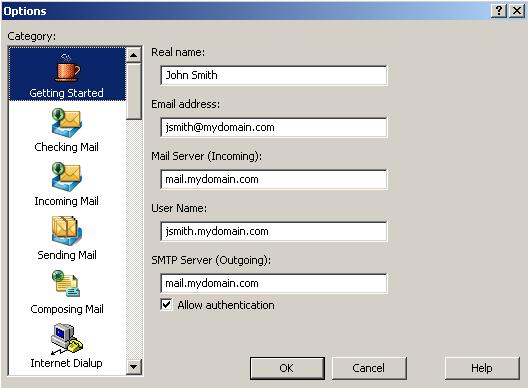 ---


Select the "Checking Mail" option from the side menu, ensure the user name option is setup as account.mydomain.com. This should be the similar to your email address, but with a period in place of the '@' symbol. You can check the option "Save password" if you do not wish to re-type your password each time you send.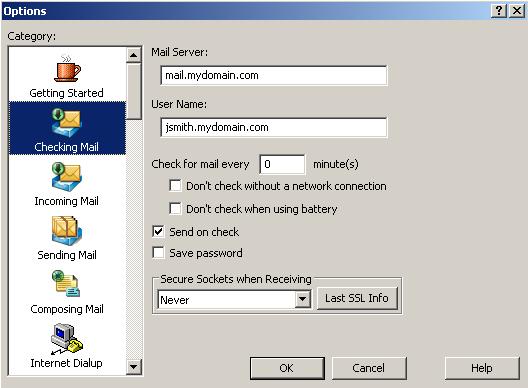 ---


Select the "Sending Mail" option from the side menu. Ensure the "SMTP Relay Personality" is set to None. Place a check in the box for "Allow authentication".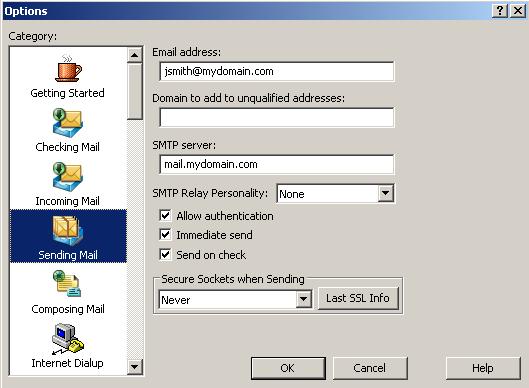 ---


The first time that you try to sendmail, Eudora should ask for a user name and password. Enter your the same information as was entered into your configuration information, account.mydomain.com and your password.